Brand: Greenara
Regular price
Sale price
Rp 25.000
Unit price
per
Sale
Sold out
Temukan Instant Family Muesly - campuran muesli bernutrisi dan praktis, sempurna untuk seluruh keluarga. Dikemas dengan vitamin dan serat penting, ini adalah pilihan sarapan cepat dan lezat. Cukup tambahkan susu atau yogurt favorit Anda, dan nikmati kebaikan dari campuran muesli yang menyenangkan ini. Mulailah hari Anda dengan asupan gizi bersama orang-orang tercinta.
Discover Instant Family Muesly - a nutritious and convenient blend of wholesome muesli, perfect for the entire family. Packed with essential vitamins and fiber, it's a quick and delicious breakfast option. Just add your favorite milk or yogurt, and enjoy the goodness of this delightful muesli mix. Start your day with a nutritious boost, together with your loved ones.
Info Pemesanan

Ketersediaan dan rincian semua produk yang tercantum di seluruh platform Greenara dapat berubah seiring waktu tanpa pemberitahuan sebelumnya. Pelanggan bertanggung jawab untuk mencatat detail produk apa pun yang diminati sebelum melakukan pemesanan.
Info Pengiriman

Jadwal Pengiriman: Senin – Sabtu

Saat ini Kami menggunakan jasa Pick – Up Kurir yang artinya pengiriman menunggu kurir datang untuk mengambil paket (estimasi pengambilan Pk. 15.00 – 18.00) bergantung pada kondisi di jalan.

*Jadwal pengiriman diatas masih bisa berubah bergantung pada keadaan – keadaan di lapangan yang tidak terduga.
Belanja Min. Rp 249.000 Dapatkan Gift Cards Senilai Rp 50.000 Gratis!
Click / Tap Gambar untuk Klaim Gift Card dan Masukkan Ke Dalam Keranjang Kamu View full details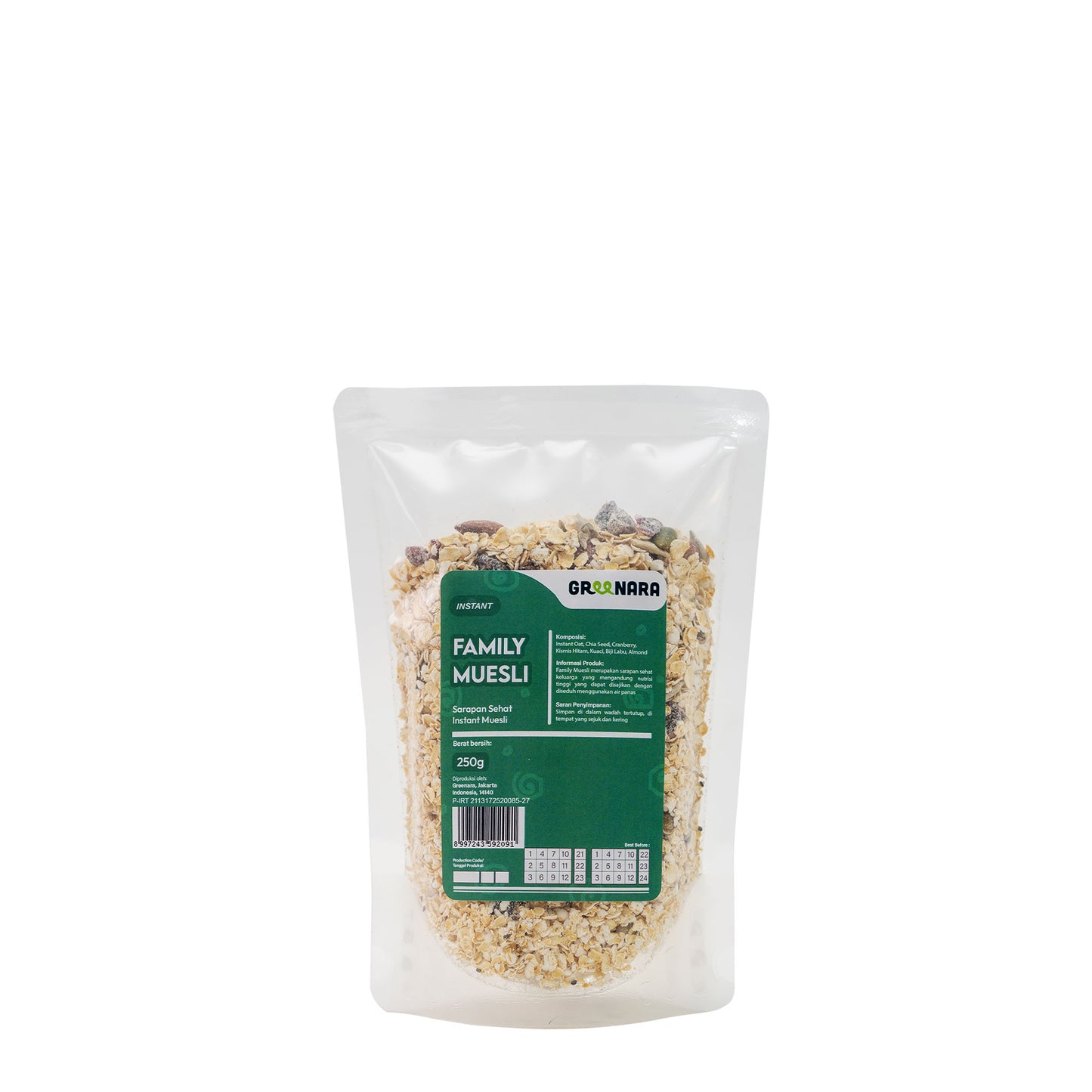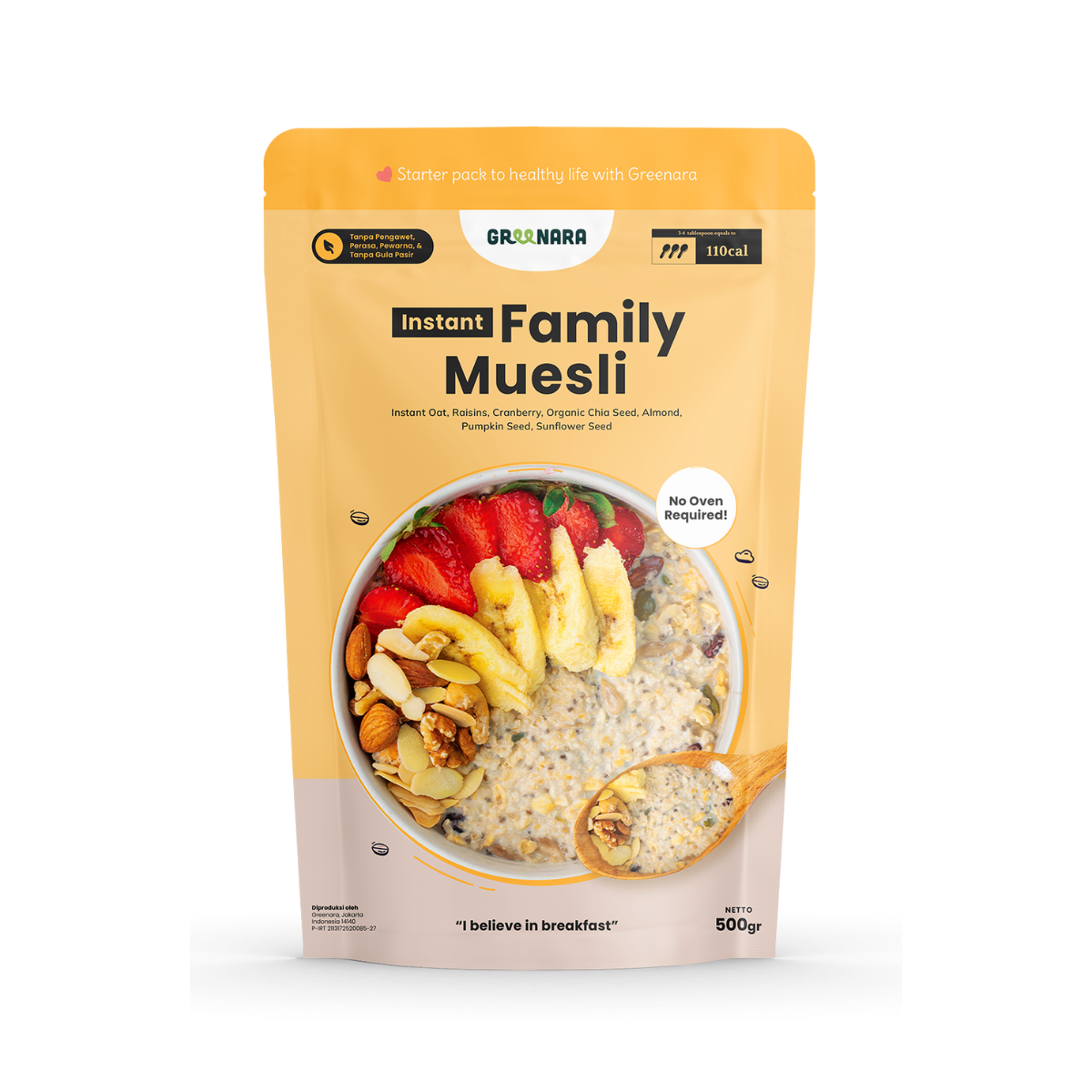 Greenara
Seluruh produk Greenara diproses menggunakan bahan - bahan yang aman dan tidak mengandung pengawet, pewarna, perasa dan pemanis buatan sehingga baik untuk kesehatan meskipun dikonsumsi dalam jangka panjang