Brand: Greenara
Regular price
Rp 60.000
Sale price
Rp 45.000
Unit price
per
Sale
Sold out
Perkenalkan Ghee Grass Fed Clarified - mentega kualitas premium yang murni, berasal dari sapi yang dipelihara dengan pakan rumput. Rasakan cita rasa kaya dan aroma lezat yang meningkatkan kreasimu dalam memasak. Dengan titik asap tinggi, sempurna untuk memasak, menumis, dan memanggang. Dikemas dengan nutrisi penting dan bebas laktosa serta kasein, ini adalah pilihan sehat dan serbaguna untuk dapur Anda. Tingkatkan keahlian memasakmu dengan Ghee Grass Fed Clarified - sahabat memasak utama.
Introducing Ghee Grass Fed Clarified - a pure and premium clarified butter, sourced from grass-fed cows. Experience the rich, nutty flavor and a delightful aroma that elevates your culinary creations. With a high smoke point, it's perfect for cooking, sautéing, and baking. Packed with essential nutrients and free from lactose and casein, it's a healthy and versatile choice for your kitchen. Elevate your cooking to new heights with Ghee Grass Fed Clarified - the ultimate cooking companion.
Info Pemesanan

Ketersediaan dan rincian semua produk yang tercantum di seluruh platform Greenara dapat berubah seiring waktu tanpa pemberitahuan sebelumnya. Pelanggan bertanggung jawab untuk mencatat detail produk apa pun yang diminati sebelum melakukan pemesanan.
Info Pengiriman

Jadwal Pengiriman: Senin – Sabtu

Saat ini Kami menggunakan jasa Pick – Up Kurir yang artinya pengiriman menunggu kurir datang untuk mengambil paket (estimasi pengambilan Pk. 15.00 – 18.00) bergantung pada kondisi di jalan.

*Jadwal pengiriman diatas masih bisa berubah bergantung pada keadaan – keadaan di lapangan yang tidak terduga.
Belanja Min. Rp 249.000 Dapatkan Gift Cards Senilai Rp 50.000 Gratis!
Click / Tap Gambar untuk Klaim Gift Card dan Masukkan Ke Dalam Keranjang Kamu View full details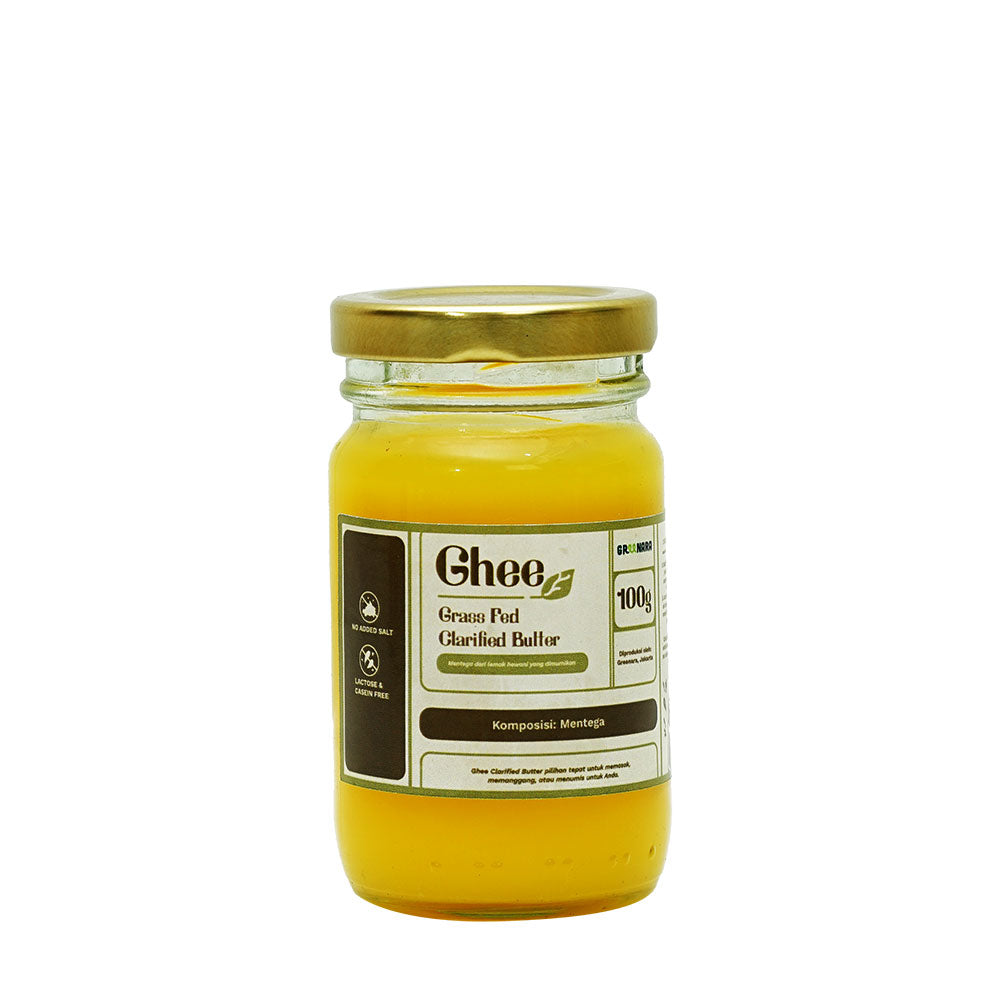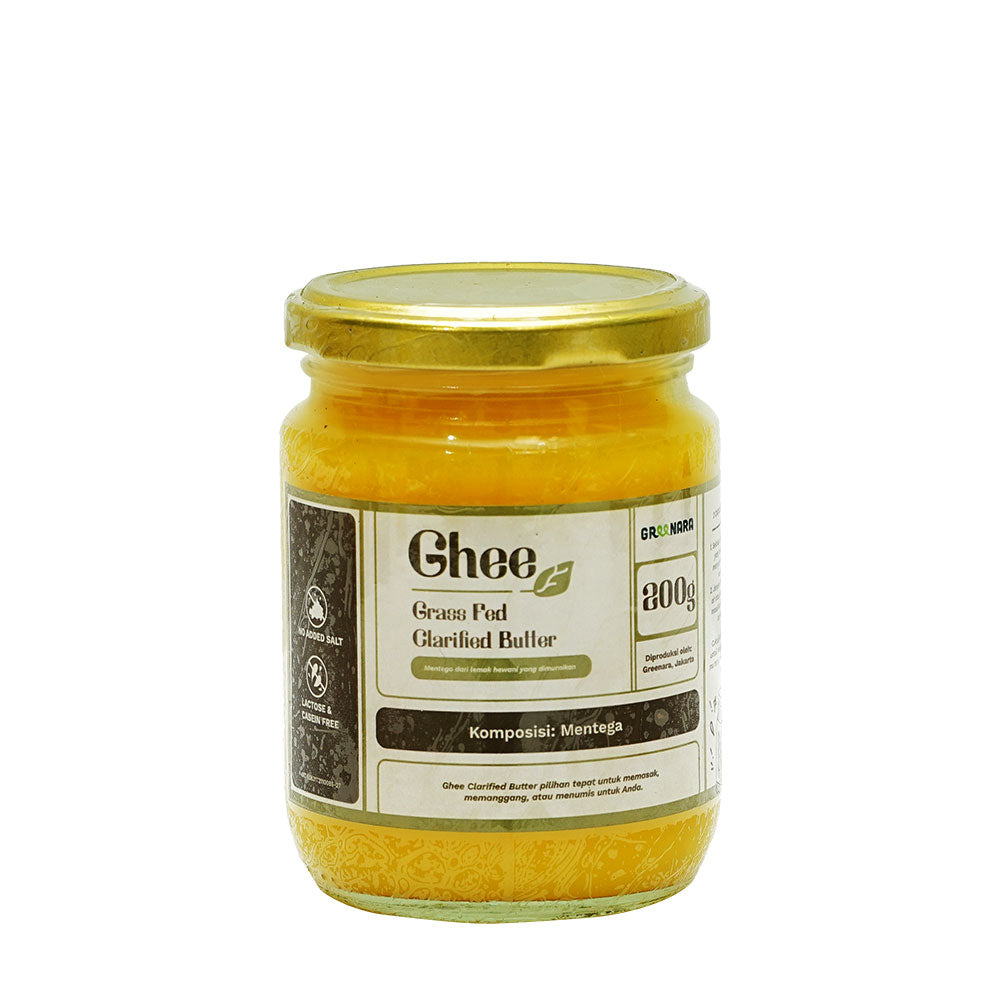 Greenara
Seluruh produk Greenara diproses menggunakan bahan - bahan yang aman dan tidak mengandung pengawet, pewarna, perasa dan pemanis buatan sehingga baik untuk kesehatan meskipun dikonsumsi dalam jangka panjang