Brand: Greenara
Regular price
Rp 80.000
Sale price
Rp 24.900
Unit price
per
Sale
Sold out
Rasakan Gula Kelapa Putih - pemanis lezat yang diambil dari bunga kelapa secara berkelanjutan. Dengan cita rasa karamel yang menggoda dan indeks glikemik rendah, ini adalah pilihan yang lebih sehat dibandingkan gula rafinasi. Tambahkan sentuhan manis ramah lingkungan pada resep-resepmu, dan nikmati kebaikan alam pada setiap gigitan.
Experience Organic Coconut Sugar - a delectable sweetener sourced sustainably from coconut blossoms. With its luscious caramel flavor and low glycemic index, it's a healthier choice compared to refined sugar. Add a touch of eco-friendly sweetness to your recipes, and savor the goodness of nature in every bite.
Info Pemesanan

Ketersediaan dan rincian semua produk yang tercantum di seluruh platform Greenara dapat berubah seiring waktu tanpa pemberitahuan sebelumnya. Pelanggan bertanggung jawab untuk mencatat detail produk apa pun yang diminati sebelum melakukan pemesanan.
Info Pengiriman

Jadwal Pengiriman: Senin – Sabtu

Saat ini Kami menggunakan jasa Pick – Up Kurir yang artinya pengiriman menunggu kurir datang untuk mengambil paket (estimasi pengambilan Pk. 15.00 – 18.00) bergantung pada kondisi di jalan.

*Jadwal pengiriman diatas masih bisa berubah bergantung pada keadaan – keadaan di lapangan yang tidak terduga.
Belanja Min. Rp 249.000 Dapatkan Gift Cards Senilai Rp 50.000 Gratis!
Click / Tap Gambar untuk Klaim Gift Card dan Masukkan Ke Dalam Keranjang Kamu View full details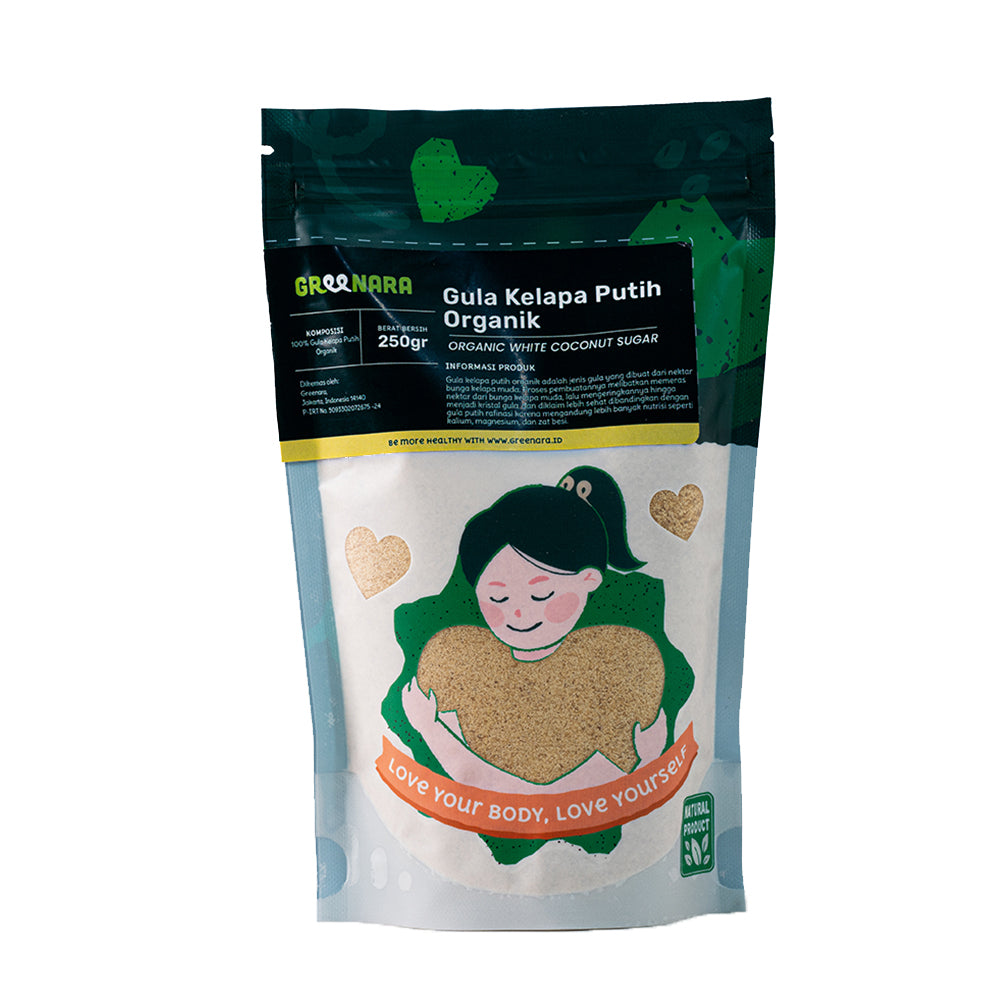 Greenara
Seluruh produk Greenara diproses menggunakan bahan - bahan yang aman dan tidak mengandung pengawet, pewarna, perasa dan pemanis buatan sehingga baik untuk kesehatan meskipun dikonsumsi dalam jangka panjang