Brand: Greenara
Regular price
Sale price
Rp 17.900
Unit price
per
Sale
Sold out
Temukan kebaikan alami dari Dried Goji Berry - superfood bernutrisi dan bercitarasa manis yang menambahkan sensasi kenikmatan pada camilan dan hidanganmu. Dikemas dengan vitamin, mineral, dan antioksidan penting, berry ini adalah pilihan camilan yang lezat tanpa rasa bersalah. Nikmati langsung dari kemasannya atau tambahkan pada smoothie, yogurt, dan dessertmu. Tingkatkan kesehatan dan kesejahteraanmu dengan kekuatan Dried Goji Berry - tambahan nikmat pada rutinitas harianmu.
Discover the natural goodness of Dried Goji Berries - a nutritious and flavorful superfood that adds a burst of sweetness to your snacks and meals. Packed with essential vitamins, minerals, and antioxidants, these berries are the perfect guilt-free treat. Enjoy them straight from the pack or add them to your smoothies, yogurt, and desserts. Elevate your health and wellness with the power of Dried Goji Berries - a delightful addition to your daily routine.
Info Pemesanan

Ketersediaan dan rincian semua produk yang tercantum di seluruh platform Greenara dapat berubah seiring waktu tanpa pemberitahuan sebelumnya. Pelanggan bertanggung jawab untuk mencatat detail produk apa pun yang diminati sebelum melakukan pemesanan.
Info Pengiriman

Jadwal Pengiriman: Senin – Sabtu

Saat ini Kami menggunakan jasa Pick – Up Kurir yang artinya pengiriman menunggu kurir datang untuk mengambil paket (estimasi pengambilan Pk. 15.00 – 18.00) bergantung pada kondisi di jalan.

*Jadwal pengiriman diatas masih bisa berubah bergantung pada keadaan – keadaan di lapangan yang tidak terduga.
Belanja Min. Rp 249.000 Dapatkan Gift Cards Senilai Rp 50.000 Gratis!
Click / Tap Gambar untuk Klaim Gift Card dan Masukkan Ke Dalam Keranjang Kamu View full details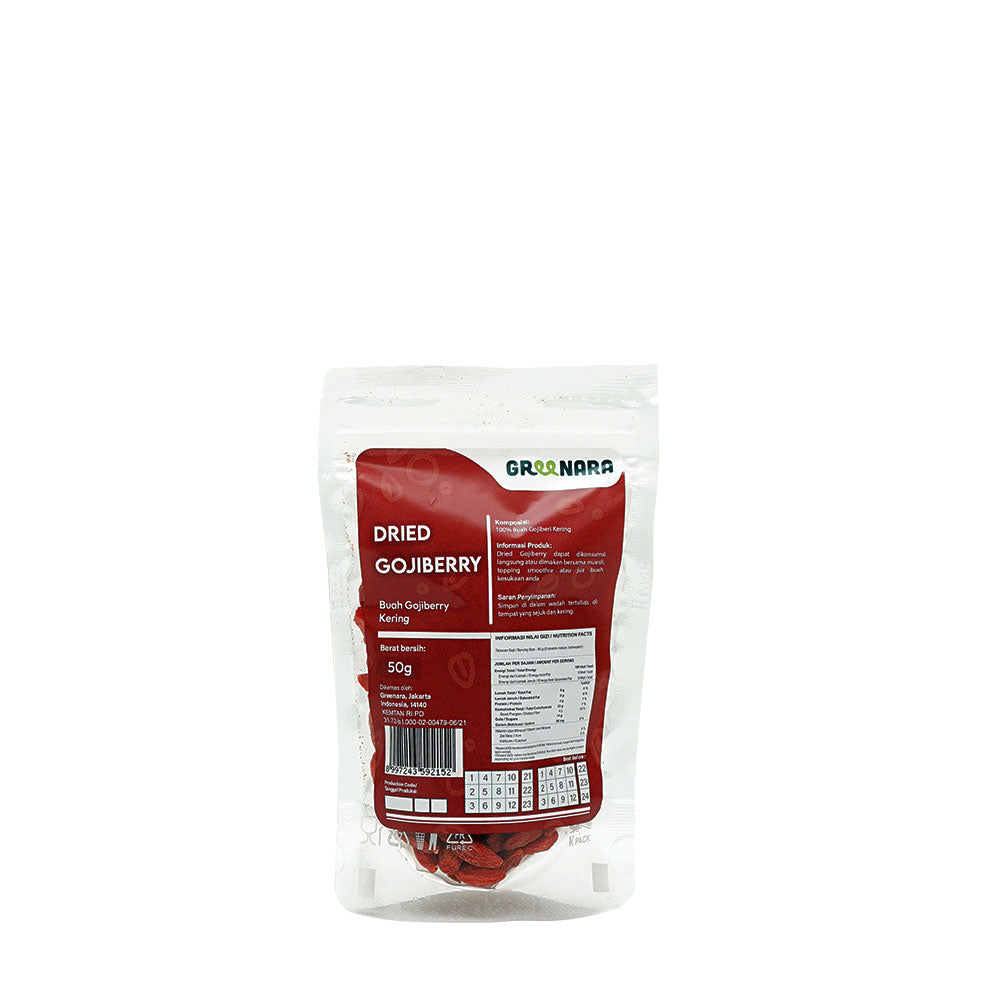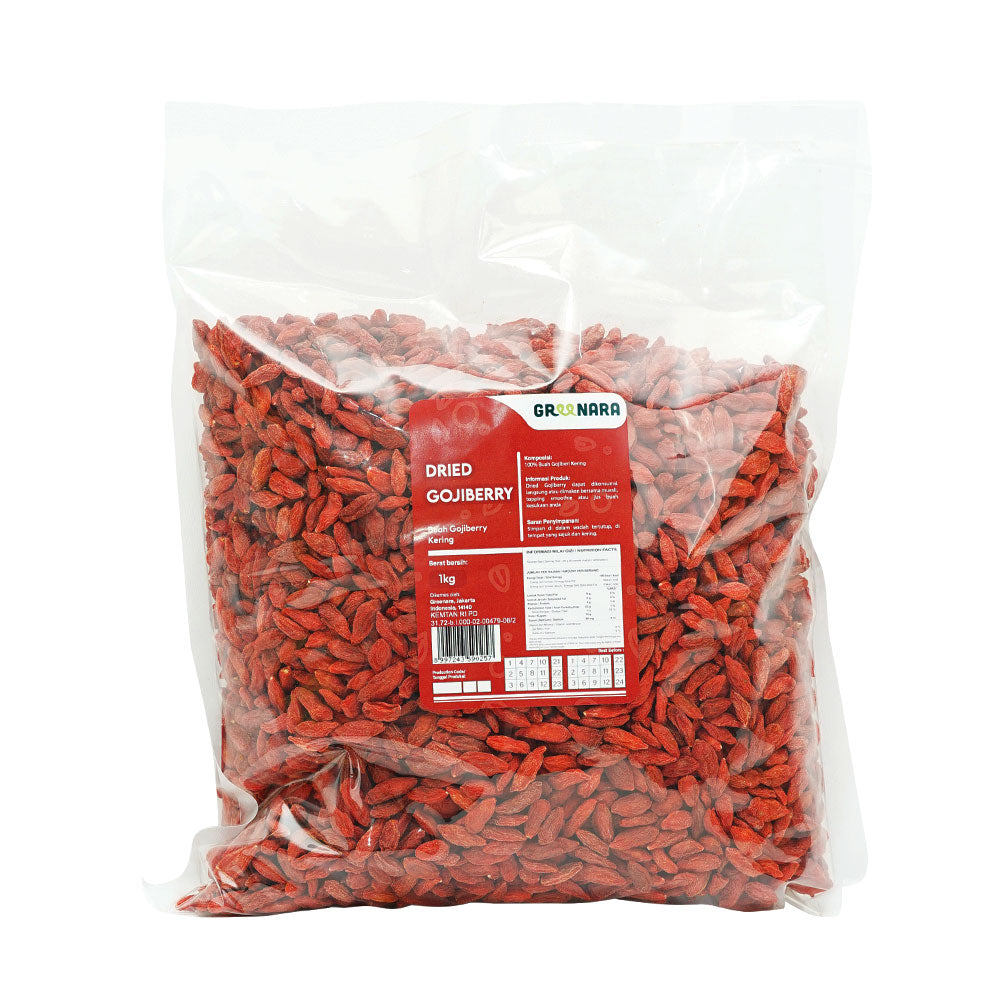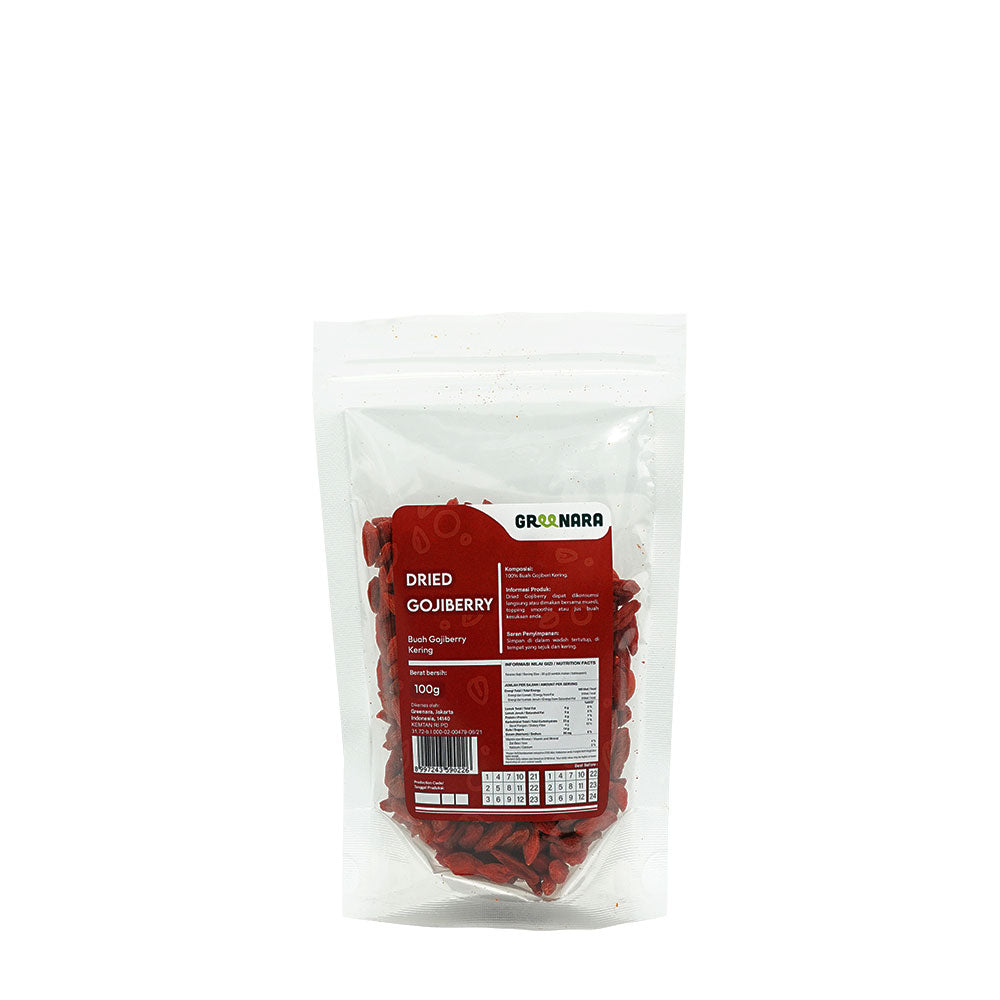 Greenara
Seluruh produk Greenara diproses menggunakan bahan - bahan yang aman dan tidak mengandung pengawet, pewarna, perasa dan pemanis buatan sehingga baik untuk kesehatan meskipun dikonsumsi dalam jangka panjang