Brand: Greenara
Regular price
Rp 28.000
Sale price
Rp 28.000
Unit price
per
Sale
Sold out
Buah Tin Kering kami memberikan paduan rasa manis dan lembut yang menjadikannya camilan sempurna atau penambah rasa pada makanan dan minuman Anda. Dibuat dari buah tin segar yang dikeringkan secara alami, Buah Tin Kering kami kaya akan serat dan nutrisi penting lainnya. Tanpa tambahan pengawet atau bahan buatan, ini adalah pilihan sehat untuk memanjakan lidah Anda.
Our Dried Figs offer a blend of sweet and tender taste, making them a perfect snack or a flavor addition to your food and beverages. Made from fresh figs that are naturally dried, our Dried Figs are rich in fiber and other vital nutrients. Without added preservatives or artificial ingredients, this is a healthy choice to indulge your taste buds.
Info Pemesanan

Ketersediaan dan rincian semua produk yang tercantum di seluruh platform Greenara dapat berubah seiring waktu tanpa pemberitahuan sebelumnya. Pelanggan bertanggung jawab untuk mencatat detail produk apa pun yang diminati sebelum melakukan pemesanan.
Info Pengiriman

Jadwal Pengiriman: Senin – Sabtu

Saat ini Kami menggunakan jasa Pick – Up Kurir yang artinya pengiriman menunggu kurir datang untuk mengambil paket (estimasi pengambilan Pk. 15.00 – 18.00) bergantung pada kondisi di jalan.

*Jadwal pengiriman diatas masih bisa berubah bergantung pada keadaan – keadaan di lapangan yang tidak terduga.
Belanja Min. Rp 249.000 Dapatkan Gift Cards Senilai Rp 50.000 Gratis!
Click / Tap Gambar untuk Klaim Gift Card dan Masukkan Ke Dalam Keranjang Kamu View full details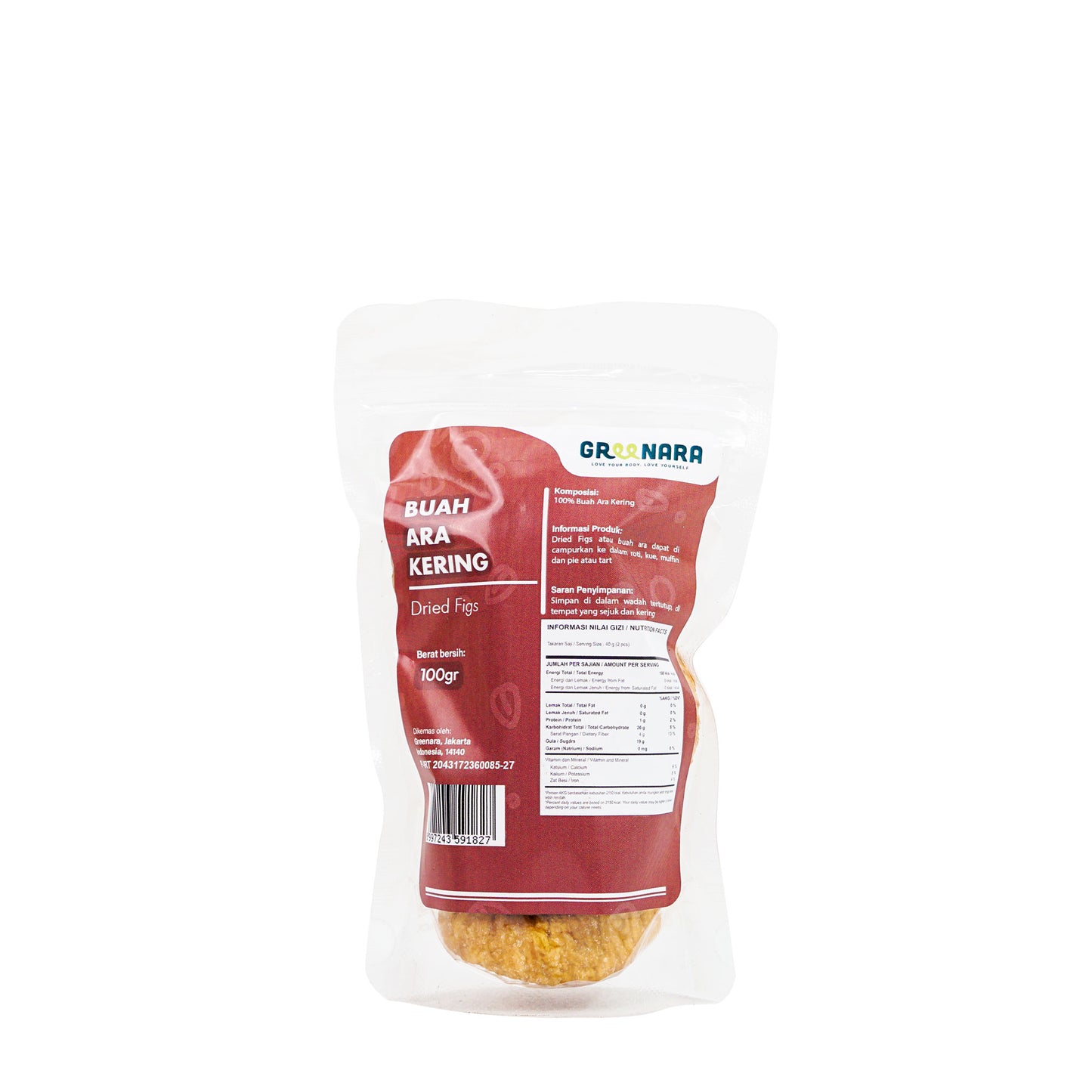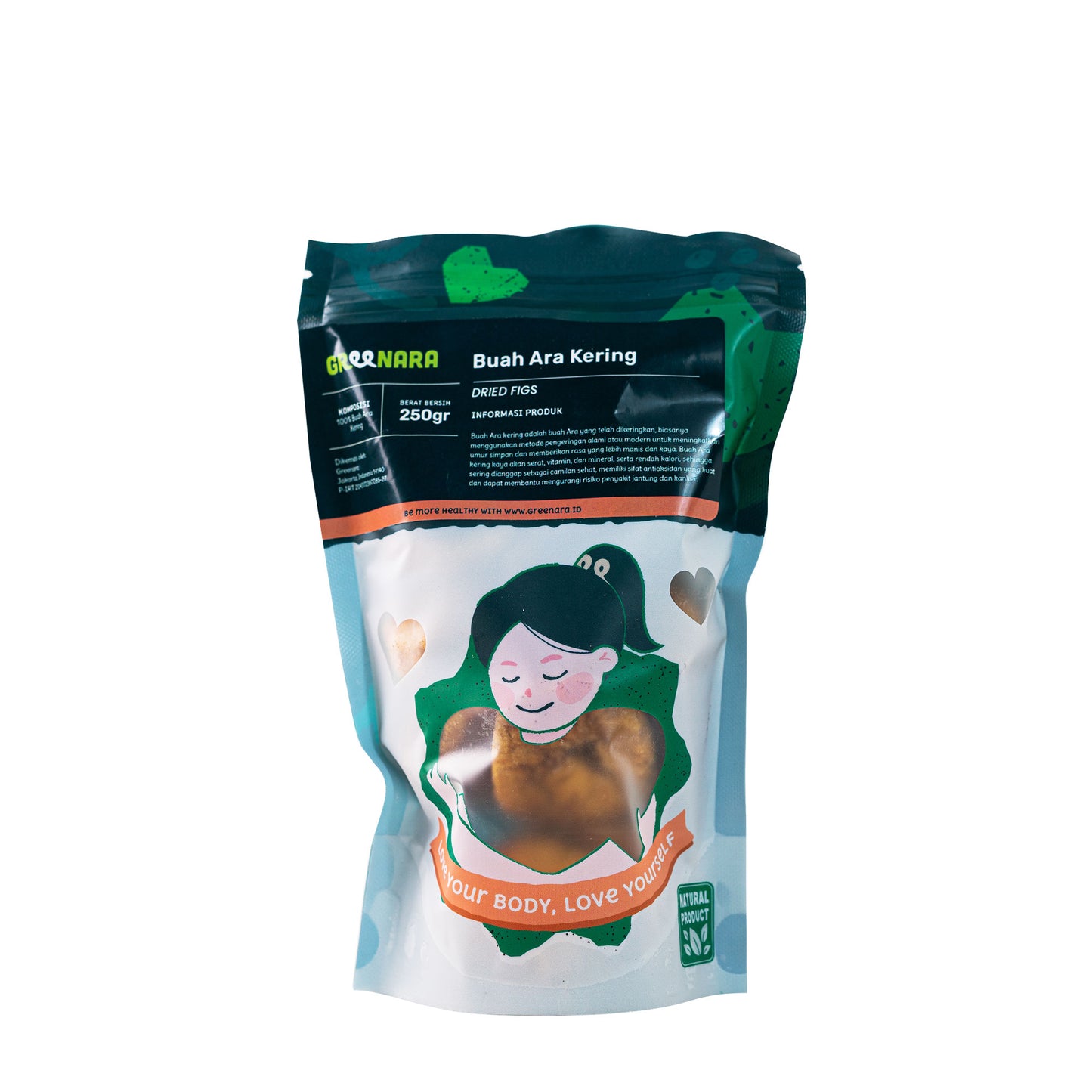 Greenara
Seluruh produk Greenara diproses menggunakan bahan - bahan yang aman dan tidak mengandung pengawet, pewarna, perasa dan pemanis buatan sehingga baik untuk kesehatan meskipun dikonsumsi dalam jangka panjang