Brand: Greenara
Regular price
Sale price
Rp 18.000
Unit price
per
Sale
Sold out
Bulgur Halus adalah varian bulgur yang halus dan cepat matang, sempurna untuk berbagai masakan seperti pilaf, salad, dan sup. Kaya akan serat, protein, dan mineral, Bulgur Halus merupakan alternatif sehat untuk nasi atau pasta. Dibuat dari gandum durum pilihan tanpa tambahan pengawet atau aditif, Bulgur Halus menawarkan nutrisi dan rasa yang otentik.
Fine Bulgur is a variant of finely ground and quick-cooking bulgur, perfect for various dishes such as pilafs, salads, and soups. Rich in fiber, protein, and minerals, Fine Bulgur is a healthy alternative to rice or pasta. Made from selected durum wheat with no added preservatives or additives, Fine Bulgur offers authentic nutrition and flavor.
Info Pemesanan

Ketersediaan dan rincian semua produk yang tercantum di seluruh platform Greenara dapat berubah seiring waktu tanpa pemberitahuan sebelumnya. Pelanggan bertanggung jawab untuk mencatat detail produk apa pun yang diminati sebelum melakukan pemesanan.
Info Pengiriman

Jadwal Pengiriman: Senin – Sabtu

Saat ini Kami menggunakan jasa Pick – Up Kurir yang artinya pengiriman menunggu kurir datang untuk mengambil paket (estimasi pengambilan Pk. 15.00 – 18.00) bergantung pada kondisi di jalan.

*Jadwal pengiriman diatas masih bisa berubah bergantung pada keadaan – keadaan di lapangan yang tidak terduga.
Belanja Min. Rp 249.000 Dapatkan Gift Cards Senilai Rp 50.000 Gratis!
Click / Tap Gambar untuk Klaim Gift Card dan Masukkan Ke Dalam Keranjang Kamu View full details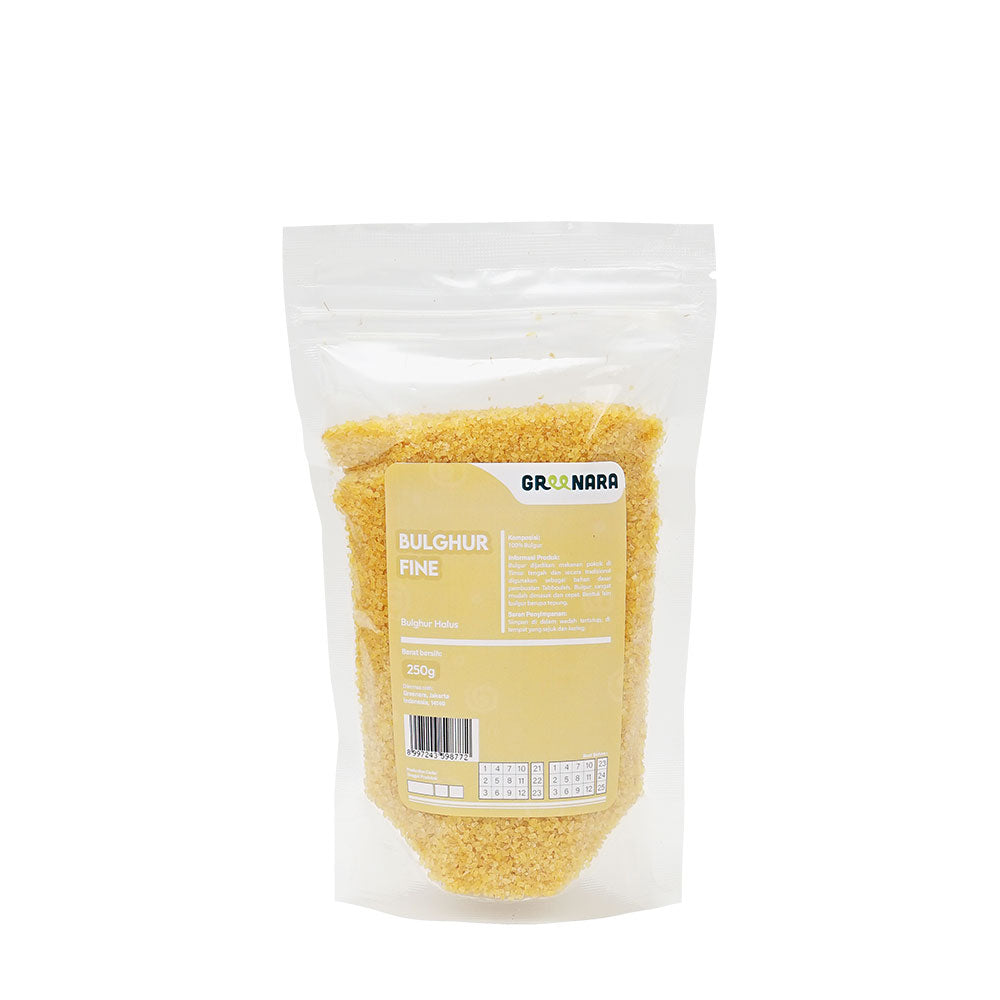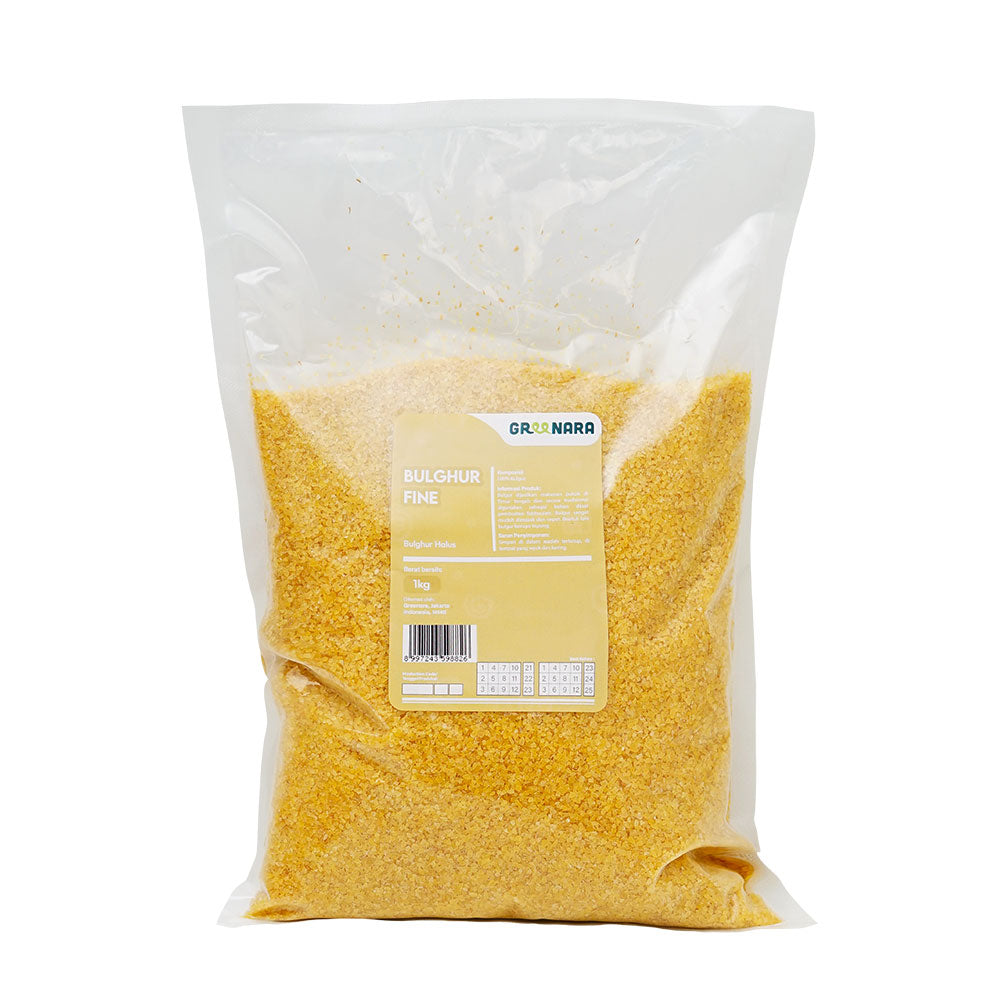 Greenara
Seluruh produk Greenara diproses menggunakan bahan - bahan yang aman dan tidak mengandung pengawet, pewarna, perasa dan pemanis buatan sehingga baik untuk kesehatan meskipun dikonsumsi dalam jangka panjang